What we do!
EVALUATE THE PROPERTY AND DETERMINE AN ACCURATE RENTAL RATE
Perform detailed documentation of the interior and exterior including photos

Discuss with owners the pros and cons of different policies such as accepting pets, allowing smoking etc.
MARKET THE PROPERTY FOR RENT
Prepare home for rent

Create ads tailored to the property and advertising medium. Some of the mediums commonly used are:

Paid and free rental listing websites

Signs

MLS

Work with other realtors and leasing agents to find a tenant

Meet prospective tenants for showings throughout the week and weekend.
TENANT SCREENING AND SELECTION
Perform a background check to verify identity, income, credit history, rental history, etc.
TENANT MOVE IN
Attorney does leasing agreement

Confirm move in date with tenant

Perform detailed move in inspection with tenant and have tenants sign a report verifying the condition of the property prior to move-in.

Collect first month's rent, security deposit and last month's rent.
RENT COLLECTION
Receiving rent

Hunting down late payments

Deliver 3 day notices
EVICTIONS
Filing relevant paperwork to initiate and complete an unlawful detainer action

Representing owner in court
INSPECTIONS
Perform periodic inspections on a predefined schedule looking for repair needs, safety hazards, code violations, lease violations, etc.
FINANCIAL
Provide accounting property management services

Detailed documentation of expenses via invoices and receipts

Maintain all historical records (paid invoices, leases, inspection reports, warranties, etc.)

Provide annual reporting, structured for tax purposes as well as required tax documents including a 1099 form
MAINTENANCE, REPAIRS, AND REMODELING
Establish a preventative maintenance policy to identify and deal with repair needs

Maintain and monitor a 24 hour emergency repair hot-line

Larger renovation or rehab projects

Provide recommendations on how the project can maximize rental income.

Get multiple independent bids for the work
TENANT MOVE OUT
Inspect unit and fill out a report on the property's condition when the client moves out

Return the balance of the security deposit to the tenant

Forward any portion of the owner's portion of the tenant deposit to the owner.

Clean unit and perform and needed repairs or upgrades

Re-key the locks
Call us today and ask us about our management fee deals!
We are always looking for properties to take on!!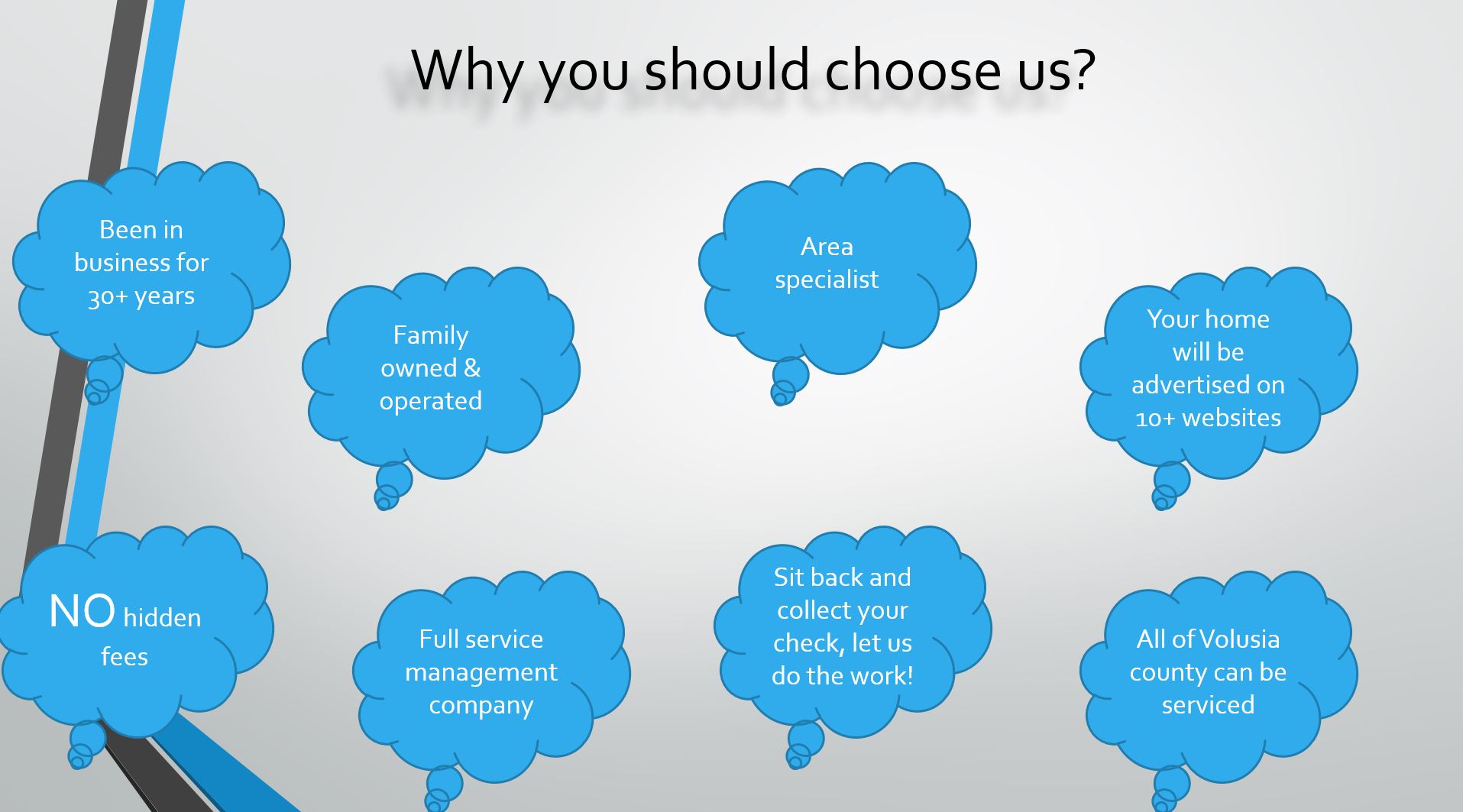 Please remove some of the selected filters.